Look Red Carpet Ready with Electrolysis by Alison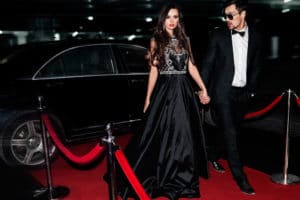 We're in the thick of awards season. As ever, the beautiful people of Hollywood are making it look effortless as they strut down the red carpet. Of course, we know that it's not. A huge amount of effort from multiple people goes into getting our stars ready for the spotlight. Even without a team, though, there's plenty we can do to look red carpet ready ourselves. Electrolysis by Alison has some quick pointers to get you on the way.
Dress for Success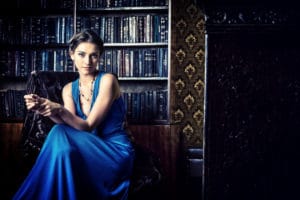 Sometimes looking great at an event is as simple as making incisive fashion choices. If you pair a light-colored top with dark-colored bottoms, the contrast immediately creates more of a flattering waist. Similarly, an A-line dress is a timeless look that will flatter any figure by establishing an immediately feminine silhouette. Alternatively, stilettos are invaluable for stretching out your frame, creating the illusion of longer, more slender limbs. While we're at it, don't ruin all the effort you're going to looking sleek and stylish by toting a big lumpy bag round the event. Streamline and take only what's needed. A minimal clutch won't drag attention away from your gorgeous dress with unflattering bulges.
Our Favorite Beauty Hacks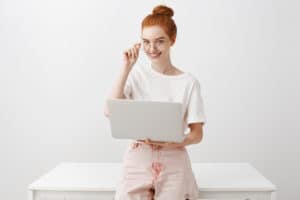 If you are trying to prepare for a big event, we recommend leaving the margaritas alone for a week. Alcohol and salt can cause the body to retain water, which will lead to bloating. If you need to add more curl to your eyelashes, we have a weird trick. Use your blow dryer on your lash curler. You only need to do it for about ten seconds, but it will make a difference! You probably already know about the many virtues and varied uses of coconut oil, but did you know about coconut sugar? Use it instead of body scrubs. It's way cheaper and works just as well! Speaking of weird uses for items, certain eye drops can be amazing for reducing swelling from pimples and other facial inflammations. You can also use nasal sprays, so long as they're vasoconstrictors. Another fun beauty hack is to swap out your brow gel for odorless lip balm. It's perfect for sculpting the look you want from your brows. Of course, if you're still not happy with the shape of your brows, Electrolysis by Alison can do something about that…
Use Electrolysis for Body Hair
When you want to look flawless in an evening dress, you don't want your look to be sabotaged by unsightly body hair. Electrolysis is the only permanent method of hair removal available. Remove hair from your legs, underarms, upper lip, anywhere (including the eyebrows). Electrolysis disables the hair follicle so that it can never grow back. Goodbye, ingrown hairs! Sayonara, side effects from waxing and shaving! It's the best long term solution to ensure your body looks its best for these special moments. Choose Electrolysis by Alison for your body hair removal needs.