Electrolysis
Client Stories
Alison has a variety of happy electrolysis clients from all over the West Los Angeles area. And you can be one of them! Contact Alison today to schedule your first electrolysis hair removal session.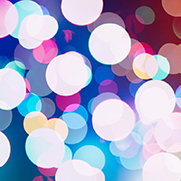 Angelique, Culver City
Electrolysis has been the only thing that has worked for me to finally get rid of my unwanted facial, upper-lip, chin, eyebrow, underarm, nipple, stomach and even toes. Yes, I have done all those areas and I am loving it!! Once I got results from the first area (chin) and saw the amazing results, I just kept moving on to other areas. For years I was waxing with no real relief of the hair disappearing for good until I met Alison and tried Electrolysis. She is very knowledgeable and does a terrific job in explaining the electrolysis process and what to expect during the sessions. She is very easy going and in sensitive to everyone's needs. Her flexible hours are great and I always leave there feeling refreshed. I can't believe it took me so long to start Electrolysis… I would of been rid of all my unwanted hair years ago!! Next on my list is bikini area.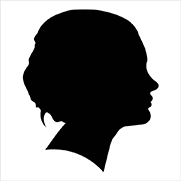 Michelle, Los Angeles
I've always had light facial hair or peach fuzz, mainly sideburns/jaw area, but age 13 I started to grow hair on my chin. What started out as a few hairs developed into a beard. Because i was so young and unaware of effective hair removal treatments I sought out what was quick and cheap. I first started with threading and waxing. But because my hair grew back so quickly this approach was no longer convenient. I then turned to Laser. After hearing so much about it I thought I would give it a try. I started to notice improvement after the first few sessions, however a few weeks after my last session my hair started to grow back. The amount was still the same prior to my Laser treatments and the hair was just as thick/dark. I was back at square one. I now have realized that electrolysis is the only way to go. If only I would have known that when I first started to spot chin hairs I believe that could have prevented other hairs from growing and essentially would have saved time and money.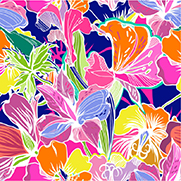 P.C., Los Angeles
I am a 41 year old black female. My parents are both from Belize, Central America, which means that we are a mixture of different nationalities. My father has very fair skin & is hairy as h!%*!!! Unfortunately, so are his female children. We range from ages 24-41.
If you are thinking about trying laser as a permanent hair removal method, let me share my experiences with you first!
Most of my unwanted hair growth is on my cheeks,upper lip & chin area. I always had "fuzz" on my face but was able to lighten it with facial hair bleach and it was cool. However, into my late 20's, the fuzz on my chin & under my neck became coarse, increased in amount and eventually changed on my cheeks as well. Needless to say, that created a lot of ingrown hairs and dark marks in those areas of my face. The more I plucked, the worse it all got. The texture of my skin under my chin & neck area started to change too. It started to look like a man's neck after shaving!!! I was referred to a dermatologist that swore laser was the answer. He gave me some fancy name for the type of laser he would used and he assured me that within about 7 treatments, I would probably only require follow up treatments once or twice a year. That was all I needed to hear, I was in! I started treatment immediately. The treatments cost $200 per session. I had 1 session every six weeks for 6-7 months. The treatments seemed to be working until I was unable to afford sessions consistently and within a few months of missing treatment, I was right back where I started. About a year or two later, I went to another dermatologist just to have this doctor promised that his laser was specific for African American's darker skin and promised similar results. I fell for the hoopla once again. I ended up with the same temporary results, but never did my facial hair become wispy like both doctors described during my initial consultations. Out of frustration & lack of finances I went back to plucking the hairs for about 5 years but it just got worse. I ended up trying laser one more time at some treatment center I heard advertised on the radio. It was all the same empty promises BUT this time I was forced to pay for the amount of sessions they were recommending, in full. That turned out to be $1,600.00 for 7 sessions. Not only did I see NO RESULTS with this laser, the technician was a different person each time and on my 3rd visit, this particular tech burned me and I had tiny blisters on my face by the time I made it home. I guess I'm glutton for punishment because I still went back for another session. This session went ok, but within a few weeks I notices light spots around my upper lip. Finally I decided that I had, had enough! I didn't return for the remaining sessions. I am now trying electrolysis. It's a costly and lengthy method, but the best one so far. I'm happy with the results I'm seeing. I really hope this helps anyone who is trying to make an informed decision as to what really works.