Electrolysis
Client Stories
Alison has a variety of happy electrolysis clients from all over the West Los Angeles area. And you can be one of them! Contact Alison today to schedule your first electrolysis hair removal session.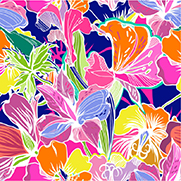 SS, Pacific Palisades
It was time to take care of the unsightliness of the hair on my back and shoulder areas! Enough of the sporadic itching and sometime in-grown hairs that would occur! In July, 2005 a skin care enthusiast friend of mine referred me to Alison Ashley, an Electrologist in the Brentwood area of Los Angeles, for permanent hair removal treatments. I was so impressed. Alison is very knowledgeable, professional and very dedicated to her clients in achieving their goals. I started with ½ hour treatments once a week moving to different areas of the back and shoulders. I then progressed to twice a week treatments after she explained the importance of scheduled return visits to keep on top of various hair growth cycles which is the enabling factor in the permanent removal of them. You should see my back and shoulders now…..I am a new man!….back looks great, nice and smooth. Even the skin is more healthy looking…and with no more itching! I am so happy that I was referred to Alison Ashley and her expertise in the field of Electrolysis and permanent hair removal. I now go to Alison at least once a month to keep under control other unwanted hair on my body, including facial areas, eyebrows, outer ear areas and the top of my toes. I am very excited that these times enable a man in his fifties to partake in these services and not feel embarrassed in doing so. This whole experience continues to be a delight and I thank Alison Ashley for the providing the journey.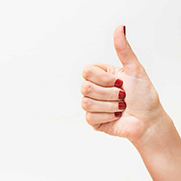 Debra, Venice Beach
About 25 years ago, I was unhappy about some facial hair and looked into removal by Electrolysis. Two very well known ladies were customers of the Studio at that time. One lady had all her unwanted body hair removed. I was extremely happy with the outcome. After menopause and 25 plus years later, some black facial hair started growing, to my dislike. I remembered how successful the Electrolysis treatment was and started searching for a qualified person. There was nothing in Pacific Palisades or in Santa Monica on Montana Avenue. I found Alison in Brentwood who has the latest Electrolysis machine and does wonderful work. I highly recommend her and highly recommend Electrolysis as it does remove unwanted hair permanently.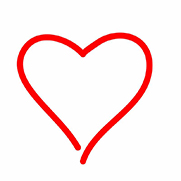 Hilde, Pacific Palisades
For many years I tried bleaching, then waxing and even threading hoping one of these with time would at least lessen my facial and underarm hair. Unfortunately it only made the hairs thicker and very noticeable. I began electrolysis when a family member was excited about her results after only 2 months of beginning this procedure. The first few weeks it requires commitment but the results are worth it and before you know it, the hairs become very thin and go unnoticed! Even my ex-waxing lady was amazed at my results. I am extremely happy I was referred to Alison, I only continue going because I started to do new areas on my body when the more noticeable ones are done. I even started taking my 2 teenage daughters to Alison and I'm glad they won't have to deal with unwanted hair for much longer. I didnt want them to go through what i experienced. Thinking back, I spent too much money waxing and treading every 3 weeks for so many years with no results. I've always had delicate skin and finding the right person to do electrolysis is the trick, Alison is the best! Thank god i found Alison, now I am free and happy. My daughters and son love her too. No more hair!!