Electrolysis
Client Stories
Alison has a variety of happy electrolysis clients from all over the West Los Angeles area. And you can be one of them! Contact Alison today to schedule your first electrolysis hair removal session.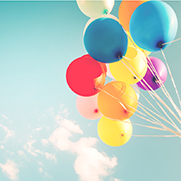 CF, Santa Monica
After living with unwanted upper lip hair for my whole adult life, I finally decided to do something about it. I tried waxing, but the hair grew back too quickly. Then, someone told me about electrolysis and said that the hair would eventually be gone forever. I searched for someone on the Westside of Los Angeles, and Alison was recommended by my hairdresser. She has changed my life through her patient, caring hands, and I feel like a new woman. Virtually no pain and now I can face the world without embarrassment.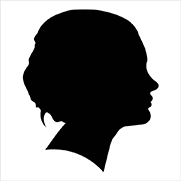 Reba from Hollywood
DISCLAIMER: DO NOT GET LASER HAIR REMOVAL!!!!!!! Electrolysis with Alison has changed my life. At 21 years old I started noticing a little bit of chin fuzz and so I went and got laser hair removal. The laser hair removal place had never once mentioned that the chin was a hormonal spot and that it would not go away permanently. Nor did they mention that laser hair removal on the face could cause dormant hairs to awaken and start growing. The hair on my chin just kept getting worse and worse, comparable to a man's facial hair. I even started growing hair on my neck. I practically went from a little bit of fuzz to a beard. I was so insecure about the facial hair on my chin and neck that I had no clue what to do. I started sharing my problem with my girlfriends and family trying to find a solution. Finally my mom had told me that the only permanent hair removal was electrolysis and that I needed to go see one asap to take care of my problem. So I found Alison on yelp, she had the best reviews and now I know why. I have been doing electrolysis with her for a year now and probably 85% of my hair is gone. There is a night and day difference. She really changed my life and I am so grateful for her work and the invention of electrolysis. Thank you Alison!!!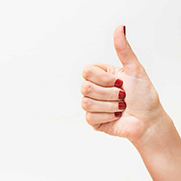 SR, Marina Del Rey
It was time to take care of the unsightliness of the hair on my back and shoulder areas! Enough of the sporadic itching and sometime in-grown hairs that would occur! In July, 2005 a skin care enthusiast friend of mine referred me to Alison Ashley, an Electrologist in the Brentwood area of Los Angeles, for permanent hair removal treatments. I was so impressed. Alison is very knowledgeable, professional and very dedicated to her clients in achieving their goals. I started with ½ hour treatments once a week moving to different areas of the back and shoulders. I then progressed to twice a week treatments after she explained the importance of scheduled return visits to keep on top of various hair growth cycles which is the enabling factor in the permanent removal of them. You should see my back and shoulders now…..I am a new man!….back looks great, nice and smooth. Even the skin is more healthy looking…and with no more itching! I am so happy that I was referred to Alison Ashley and her expertise in the field of Electrolysis and permanent hair removal. I now go to Alison at least once a month to keep under control other unwanted hair on my body, including facial areas, eyebrows, outer ear areas and the top of my toes. I am very excited that these times enable a man in his fifties to partake in these services and not feel embarrassed in doing so. This whole experience continues to be a delight and I thank Alison Ashley for the providing the journey.